Pre-Sales Consultation and Product Distributors
We are Authorized distributors of leading brands.
We serve with purpose and principal.
We are dedicated to customer relationship management and consult on what product suits your specific requirements. ​
We offer Quality Pumping Products with leading brands.
Union Group offers high-end, energy-efficient, cost-effective pumping solutions to market segments like chemicals, paints, pharmaceuticals, water treatment industries besides residential-commercial buildings.
Through 83 companies Grundfos is directly accessible in 56 countries, and through its network of partners, distributors, and sub-dealers, Grundfos is present in even more. The company employs around 19,700 people today. Poul Due Jensen founded the company in 1945 from his basement in Bjerringbro, Denmark.
Grundfos India, a wholly-owned subsidiary of Grundfos Holdings was established on March 13, 1998. Grundfos India is responsible for sales of Grundfos products in India, Bangladesh, Bhutan, and Maldives. Currently, Grundfos India has more than 250 employees and works with 200 distributors and dealers with 20 offices across India. In March 2005, Grundfos India inaugurated a new facility with a well-equipped corporate office, training, production, testing, and extensive warehousing facilities in Chennai
Qua Water Technologies Pvt Ltd.
QUA is an innovator of advanced membrane products that address the most demanding water challenges. The company's diverse product portfolio includes electrodeionization, ceramic and polymeric ultrafiltration, and submerged membranes for wastewater applications. These products include FEDI® (fractional electrodeionization), Q-SEP® (hollow fiber ultrafiltration membranes), CeraQ™ (Ceramic Filters), and EnviQ® (flat sheet submerged ultrafiltration membranes). Committed to ongoing innovation, QUA manages the entire lifecycle and manufacturing chain of its products.
Our filtration products:
Improve plant's design economics and reliability

Reduce fouling Simplify cleaning

Lower the total installed cost

Reduce footprint of overall wastewater treatment
From the initial concept to manufacturing with rigorous standards, QUA's products are developed in a state-of-the-art facility with continuous monitoring.
In 2013, QUA received the Frost & Sullivan's New Product Innovation Award for Industrial Water & Wastewater Treatment Technology, North America, for Its Q-SEP® and FEDI® Products.
Reflex Winkelmann GmbH is one of the leading international solutions providers for the development and maintenance of water-bearing systems for building and supply technology.
We see ourselves as an initiator in the development of top quality products, intelligent concepts and highly efficient solutions for systems on any scale and level of complexity.
We aspire to provide comprehensive thinking, an eye for correlations and connections, and problem-solving expertise right down to the smallest detail. As part of this, we believe that cooperative partnerships between equals is the key to success. That is why we are pooling technological knowledge and expertise in heating, cooling and plant engineering technology. And we are passionate about thinking through complex questions to their conclusion. This makes us a powerful, responsible colleague, particularly for highly sensitive projects, complex large systems and special solutions.
GRACO PROCESS EQUIPMENT PRODUCTS (For Industrial Process Solutions) :
Graco Inc. is having headquartered in Minneapolis, Minnesota, USA.  Graco supplies technology and expertise for the management of fluids in both industrial and commercial applications. And equipment to move, measure, control, spray and dispense fluid materials.
At the heart of agriculture, industry and economy, we are there. Our aim is to empower people, enhance business, strengthen infrastructure and create new opportunities for growth through Total Fluidity Management. As the flagship company of the US $2.1 billion Kirloskar Group, we engineer, manufacture and develop a range of leading-edge solutions for Total Fluidity Management. Our capabilities span from large infrastructure projects such as water supply, power generation, irrigation, oil & gas and marine & defence to small pumps for domestic and agricultural use.
Nolta India Pvt. Ltd. offer its customers simple solutions to complex problems concerning machine and pump connections. The company develop specific products for protection and management, maintenance-free operation and remote monitoring of machines and pumps. Complex machines and pump solutions require specialized knowledge and, as your partner, we make information about our products available to both manufacturers and end users. Under the name of our water technology brand, NIVA, we offer high-quality float switches and level controls for various applications.
Since 1955, Union Enterprise has been manufacturing & marketing special pumps for Industrial, Building Services, Water treatment, Marine, Automotive & Chemical Process Industry use, under its Uniboost brand. Uniboost is the right partner for leading companies around the world because it is able to respond quickly and efficiently to the rapidly changing market trends. The wide range of pumps, the proven & well-established experience in the field and the continuous innovation in production & quality improvement areas ensure success to clients.In international pumps market, Uniboost Pump is synonymous with one stop shop, competitive high-tech solutions & a comprehensive techno-commercial assistance
Authorised Distributors of Leading Manufacturers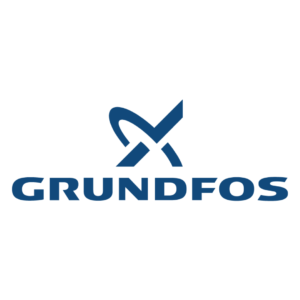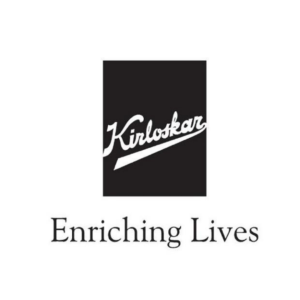 We serve with purpose and principal.
We offer comprehensive techno-commercial sales & after-sales service for national & internationally renowned brands & products.
We serve with purpose and principal.